Were you aware that over 50,000 patient visits are recorded by osteopaths in a week in Australia? The practice of osteopathy is witnessing the fastest growth in allied health in Australia. Following a review by UK government's independent Advertising Standards Authority it is now accepted that osteopaths may claim to help a variety of medical conditions which included: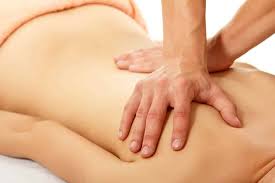 Generalised aches and pains
Joint pains including hip and knee pain from osteoarthritis
Arthritic pain
General, acute & chronic backache, back pain (not arising from injury)
Uncomplicated mechanical neck pain (as opposed to neck pain following injury i.e. whiplash)
Headache arising from the neck / migraine prevention
Frozen shoulder/ shoulder and elbow pain/ tennis elbow (lateral epicondylitis) arising from associated musculoskeletal conditions of the back and neck.
To put it concisely Osteopathy is a holistic approach towards the whole body. For example if you were to go with a frozen shoulder an Osteopath would also assess connecting tissues besides the shoulder issues.
With recognition and regulation the osteopathic practice is encountering the issues of management. Fortunately osteopathy practice management software is well suited for osteopaths. In this context ePractice the desktop application is complete practice management software for osteopathy that gives total control over all management functions and day-to-day routines. With Medicare and private health insurance benefit availability the need for a patient to access treatment records becomes important.
Barefoot running osteopath assessment
If you are a weekend warrior using running as an exercise you should be aware that the Barefoot Running Project is currently underway with Osteopathy Australia in conjunction with Victoria University and BAT Logic (BAT is an acronym for the latin; bio altus teneo, which translates into superior understanding of the workings of the body). The project will assess the performance and injury aspects of barefoot running on the entire body.