Providing high quality services to clients offering them the maximum value for money and time is the key to success and progress of any business. Be it health care services or for that matter any kind of service; customers want high end services that fulfil their requirements in an efficient way. It is not an easy task for doctors and medical practitioners to provide value added health care services to increasing number of patients and at the same time manage all aspects of their practice in an effortless way. This requires hiring a team of experienced professionals for carrying out all administrative and billing tasks or back-end operations.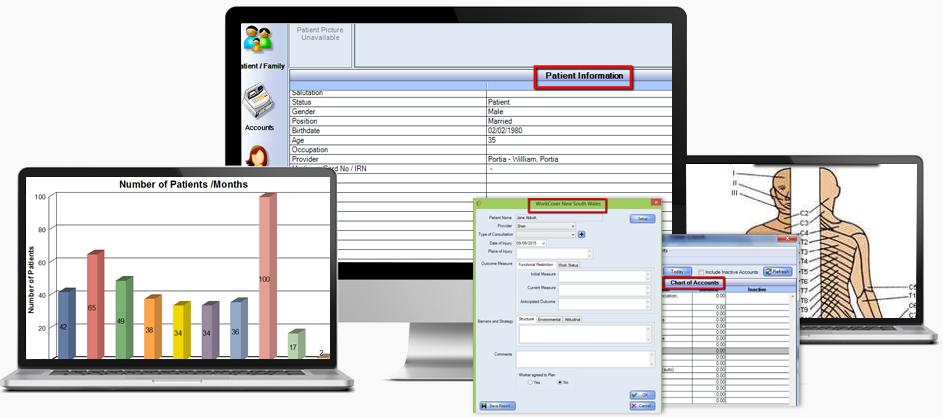 E-practice is a premier software development company in Australia that provides specialized practice management software to health care professionals and medical practitioners. Established with the mission to facilitate doctors and experts provide quality patient care and at the same time improvise practice revenue, E-practice has been delivering comprehensive practice management solutions to health care professionals since a decade.
Whether you are a psychologist, chiropractor, physiotherapist, podiatrist or osteopath you can purchase tailor made practice management software from E-practice and install them across your entire practice. This software is equipped with many essential and powerful features that enables doctors and other practitioners make their clinics go paperless. You can easily find these features like appointment scheduling, treatment planning, medical bills and reports preparing, and making Medicare and DVA claims in the software that will automate the billing process and help you save time and money.
If you are a psychologist looking for a comprehensive, customised psychology practice management software Australia then you need not look elsewhere other than E-practice. You will get complete practice management solution and dedicated technical support from the experts of the company. So what are you waiting for? Get in touch with us by calling us on +61 2 8011 3904 or visiting us online at www.e-practice.com.au.