Management of any hospital or a private clinic is a tough nut to crack that involves completing a series of many difficult and time-consuming tasks. Based on the nature of the practice, number of patients visiting daily as well as the budget, most of the doctors and healthcare professionals hire employees as administrators, receptionists and front-desk operators. These employees complete a wide array of administrative, front office and back-end tasks, thereby facilitating doctors and experts provide value added services and boost revenue and growth.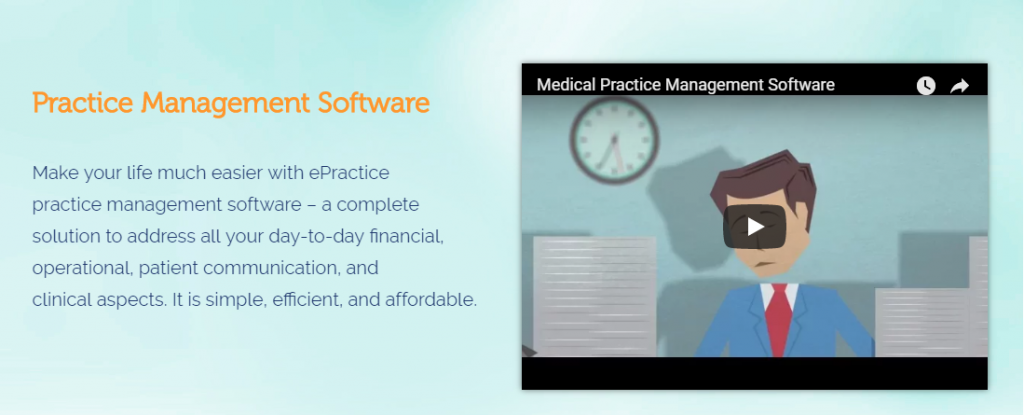 Installing an excellent and innovative practice management software tool can help your clinic go paperless and manage all practices in the most convenient way. ePractice is a leading software tools supplier based in Sydney in New South Wales in Australia that has a decade of experience in fulfilling requirements of various allied healthcare professionals.
What makes e-practice the leading choice as practice management software osteopathy is its user-friendly features and being simple, efficient and affordable. The software comes equipped with many powerful features like booking and managing appointments, maintaining health record, easy billing and account information, managing treatment, easy insurance claims and comprehensive reporting system. Installing this software means osteopaths can streamline their practice, gain greater control over it and boost progress and revenue, cutting cost in different ways.
If you are a podiatrist looking for an affordable and reliable, comprehensive practice management software podiatry then you can rely on e-practice to get the desired solution. E-practice will make your life easier and will enable you deliver the best quality health care services without getting a lot of stress or burning a fat hole in your pocket. You are most likely to gain a host of benefits that will enable you spearhead your business progress and carve a popular image in the community. Interested to know more about us and our software? Make it a point to get in touch immediately by calling us on +61280113908 or clicking on the link http://www.e-practice.com.au/contactus.html. You can also visit us online at http://www.e-practice.com.au/.