Physiotherapists play an important role in rehabilitation of patients with sports injuries or people with physical difficulties due to illness, injury, disability or ageing. Most physiotherapists find it difficult to manage all affairs such as keeping details of patients' information, schedules, treatment plans and other information up-to-date besides providing the best-in-class treatment to their patients. This requires maintaining a back office and employing people who can maintain the records and provide complete documentation services. The better option would be to use advanced physiotherapy practice management software Australia that will help physiotherapists manage their practices in a time saving and effortless way.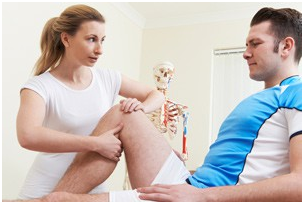 E-practice based in New South Wales in Australia provides excellent practice management software solution to doctors, chiropractors, psychologists, physiotherapists, osteopaths and others. The advanced software equipped with powerful features makes it easy to maintain proper records of all the patients, complete billing and other financial functions error-free and helps doctors and professionals streamline the efficiency in delivery of healthcare services.
Whether you want to let your practice go paperless and manage your services in an effortless way or you want to centralize all the data at one place taken from your practice centers at various locations, physiotherapy practice management software Australia is the most comprehensive and reliable solution. This will cut down cost as you will no longer require hiring experts for your front office or for back end services. Being simple and easy to install, affordable and efficient the practice management software is an ideal choice for all healthcare professionals who want to make their lives easier and manage their day-to-day practice in an effortless way.
So what are you waiting for? Make it a point to get in touch with us to get customized software solution that will take on all responsibilities of front desk and make it easy for you to manage your practice. The software will enable you bring organization in your clinic letting it look clutter-free and will provide you guaranteed peace of mind. For more information and services feel free to visit us online at www.e-practice.com.au.