ePractice
ePractice is the simplest, easy to use yet most comprehensive software to help practitioner manage their practices with essential features like Patient Registration, Appointment Scheduling, Treatment planning, patient invoicing and reports and other innovative features.
Complete Practice Management Solution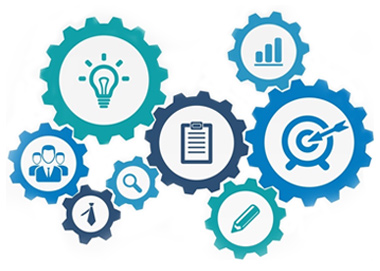 The software can be installed across your entire practice to provide a complete health care management system. You can use built-in security permissions to create different users, such as Practitioners, Administrators and Front-Desk/Reception, each with their own view of the system. Every practice is different, so you have the flexibility to assign permissions and control access as required.
Practice Management Software - A Great Solution
Make your life much easier with ePractice Allied health practice management software – a complete solution to address all your day-to-day financial, operational, patient communication, and clinical aspects. It is simple, efficient, and affordable.

The software comes with a very user-friendly solution to make any size of healthcare setup completely paperless.
A Comprehensive Practice Software Solution
ePractice dedicated to innovation, constant improvement and excellence to provide excellent Practice Management Solution.

For 10 years, ePractice has provided a cost-effective, Windows-based practice management software for Allied health professionals. Today ePractice continues to offer easy-to-use tools to get healthcare professionals more money.
Mission
Attempt to improve patient care workflow by neglecting improvements of practice's revenue management workflow is insanity! A financially healthy practice is in a much better position to serve its patient and improve care. Practice Management software must strike a balance to improvise practice revenue and patient care. Therefore, at ePractice , we created a platform that is not just a good healthcare software, but an equally good and surpassing billing and revenue software that completely automates the "Patient-to-Pay" "workflow with emphasis on revenue drivers while providing a state-of-the-art Practice Management software.
Vision
While every company's vision revolves around its growth and financials, we set our vision to align to what our customer's vision is...
Creating values to compliment customer's vision.
A decade of innovative software solutions development for Allied health professionals
Experienced, professional technicians trained in Practice Management.
Contemporary and user-friendly Windows-based applications
Widest range of applications for every specialty.
Easy to use and Quick Return on Investment
Software developed using cutting edge technology
Appointment Reminder and Confirmation
Support by phone, email, Remote and chat.
Robust database in MYSQL/MSSQL
Can be scaled up from a single practitioner to practice of any size
Marketing is an integral component of the system
No programming knowledge required for users
Extensive reporting options
Future Plans
ePractice is currently working on a release that includes web based software solution. This release is targeted toward the specific needs of small to large health care Practice.