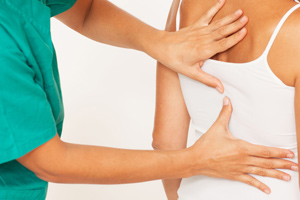 Musculoskeletal conditions such as neck and back pain has been the most significant cause in loss of productivity and has also led to disability. Healthcare expenditure in Australia due to these conditions is increasing every year. The demand for health care services by osteopaths, chiropractors and physiotherapists associated with managing these conditions is set to increase significantly in the future as the population starts to age.
Osteopathy Practice - Nuts and Bolts
A number of Australians seek osteopathy as an alternative medicine in the physical manipulation of body's muscle tissue and bones. The time spent by osteopaths during manipulation leaves the professional hardly any time in dealing with back office operations of maintaining patient records, billing details etc. Administrative operations dealing with front office details of patient scheduling and tracking appointments is also a time consuming element eating into operational efficiency of the osteopaths.
It is now become increasingly apparent that osteopathy practice employs management software tools in automating these tasks and brings efficiency in their operations. ePractice Practice Management Software for osteopathy practice is one of the best desktop applications available in Australia. This software has proved its efficacy with the essential feature of
Patient information

appointment scheduling
tracking
reminding via sms

Patient billing
Patient information
Patient treatment plan

Soap notes (SOAP notes stands for Subjective, Objective, Assessment and Plan)
Dermatomes (preset for marking intensity of severity of health condition)
being made available onscreen while treatment is in progress. Most patients are covered by private health insurers and public health care system under chronic disease management plan, it becomes imperative that the patient's osteopathy EHR (electronic health record) is accessible to enable the patient get health benefits.
ePractice management software for osteopathy practice ticks all the boxes without the complexity associated with new technology. The desktop application is easy to understand and the simplicity of use immediately transcends into improved efficiency leading to greater productivity.