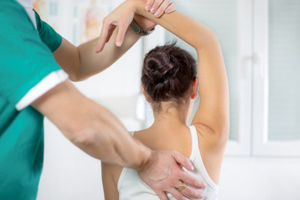 The particular needs of chiropractors, due to their busy workloads, necessitated by patients with diverse needs have resulted in chiropractic practice management software gaining traction. The challenges facing chiropractors in managing recurring patient visits and giving them relief has now an added responsibility in proper documentation and seamless workflow, so that patients can avail health care benefits and insurance claims, in a timely manner.
Cost effective management application - ePractice
ePractice is a complete chiropractic Practice Management Software designed by Health care and Software professionals. This result oriented desktop application leads to a better practice through constant communication with patients with regard to treatment as well as seamless integration with health care insurance. Revenue management workflow automation tasks free valuable time for allied professionals to reserve their best for patient care. The balance struck between professional services with everyday must-be-done routines is one of the hallmarks of ePractice.
Essential features of ePractice
Appointments
Booking and planning
Front office on your desktop
Appointment reminders and confirmation via SMS (short messaging service)
Patient information
Patient details (history, contact information)
Insurance details and verifications
Medications
Treatment plan
SOAP notes (Subjective, Objective, Assessment and Plan notes)
Dermatomes (marking severity of health condition)
Work Cover (details of procedures and diagnoses)
Treatment review
Accounts
Payment information (type, mode)
Invoicing (auto invoicing, statement, aging, rounding off, bulk)
Inventory (refunds)
Images
X-ray pictures, scans, pathology reports)
Reports
Revenue generated (time function – daily, monthly, yearly, forecasting)
Daily reports (procedures, adjustments, payments, incomplete procedures and demographic)
Revamping parameters on patient data and updating billing systems that meet the twin responsibilities of patient care and compliance is the need of the hour for using medical practice management tools. Medicaid certification for claims and integrating with private health insurance will offer patients the benefit of healthcare without adding stress and worry on that front. ePractice allows a chiropractor to improve patient care and automate front and back office operations. This chiropractic practice management software is affordable, easy to use and enhances work efficiency.
Benefits
Medicare certified for online claim.
Integrated HICAPS interface for private health insurance claiming
Integrated with Xero accounting system.
Patient recalls and planned treatment tracking
Integrated with Microsoft Word for letter generation
Treatment Plan tracking and creation
Patient note history
Appointment scheduling, multi location, multi practitioner
Appointment remainder and confirmation through SMS and email
Results
Improved practice efficiency
Improved practice productivity
Improved correspondence, marketing, and practice analysis capabilities
Outcomes
More time to interact with your patients
Happier employees and more satisfied patients
An integrated claim solution for private health insurance patients